Interpretation of common explosion protection and protection standards
1.1 Protection level
IP(INGRESS PROTECTION)The protection level system is composed of IEC(INTERNATIONAL ELECTROTECHNICAL COMMISSION),The electrical appliances are classified according to their dust-proof and moisture-proof characteristics. The IP protection level is composed of two digits. The first digit indicates the level of protection against dust and intrusion of foreign objects, the second digit indicates the degree of airtightness of the electrical appliance against moisture and water immersion. The larger the number, the higher the degree of protection.
The protection level is usually expressed by two numbers followed by IP, and the numbers are used to clarify the protection level.
The first digit indicates the scope of the device's resistance to dust, or the degree to which people are protected from hazards in a sealed environment. Represents the level of preventing solid foreign objects from entering. The highest level is 6.
The second digit indicates how waterproof the device is. Represents the level of preventing water ingress. The highest level is 8.
The dustproof grade of common gas detection instruments is 5 and 6, and the waterproof grade is generally above 5. The specific definition is as follows: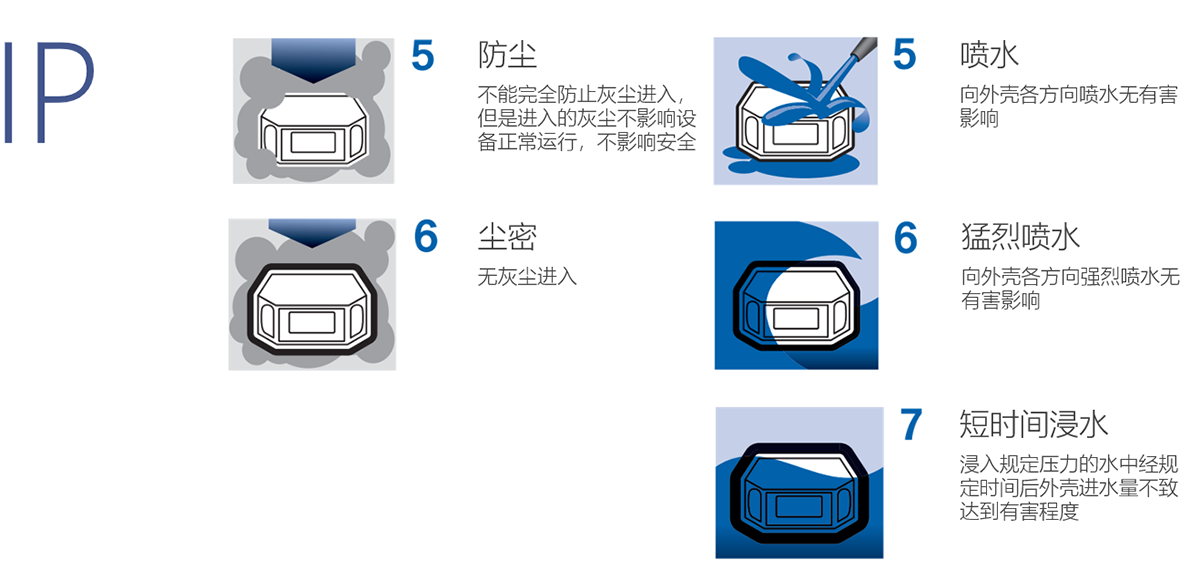 1.2 Explosion-proof grade
A potentially explosive environment. (Such as: combustible gas, oil refinery, petrochemical plant, gas station, gas station, etc.), under explosive gas atmosphere, a mixture of gas, steam or mist-like combustible substances and air, after being ignited in the mixture. The combustion will spread throughout the environment of the unburnt mixture.
The explosion-proof grades of common gas detection instruments are intrinsically safe and explosion-proof. The detailed explanation is as follows: